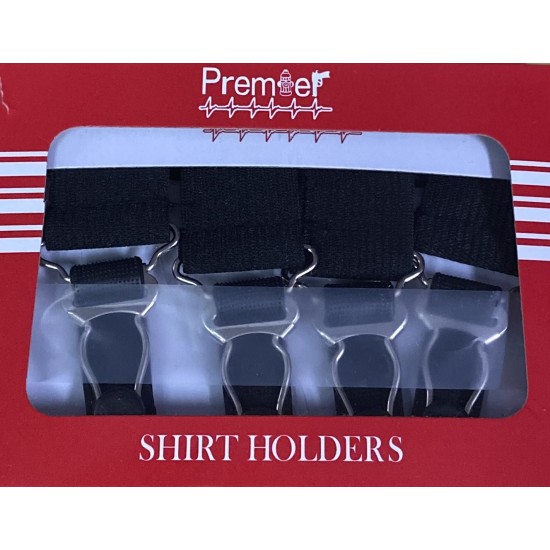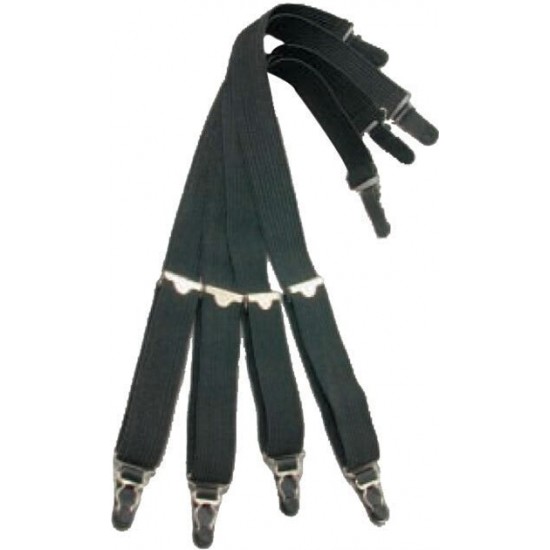 New


Shirt Garters - 4pc
SHIRT HOLDERS
FOR THE PROFESSIONAL LOOK
Attach one end of the holder to the tail of your shirt, and the other end to the top of your sock.
All four (4) holders must be used (right front and back and left front and back) to give your shirt
the professional look, while keeping your socks from falling down. For comfort, there is an
adjustable clip on each holder to lengthen or shorten according to your size.



PREMIER EMBLEM